Connect with your neighbors over ideas and projects, not just complaints
A communication system for your neighborhood
We have a question for you:
Have you ever been curious about what your neighbors think?
Whether about that inconvenient stop sign, the new dog park, an outdated policy, preferences for pick up sports, or their favorite bicycle routes to get downtown...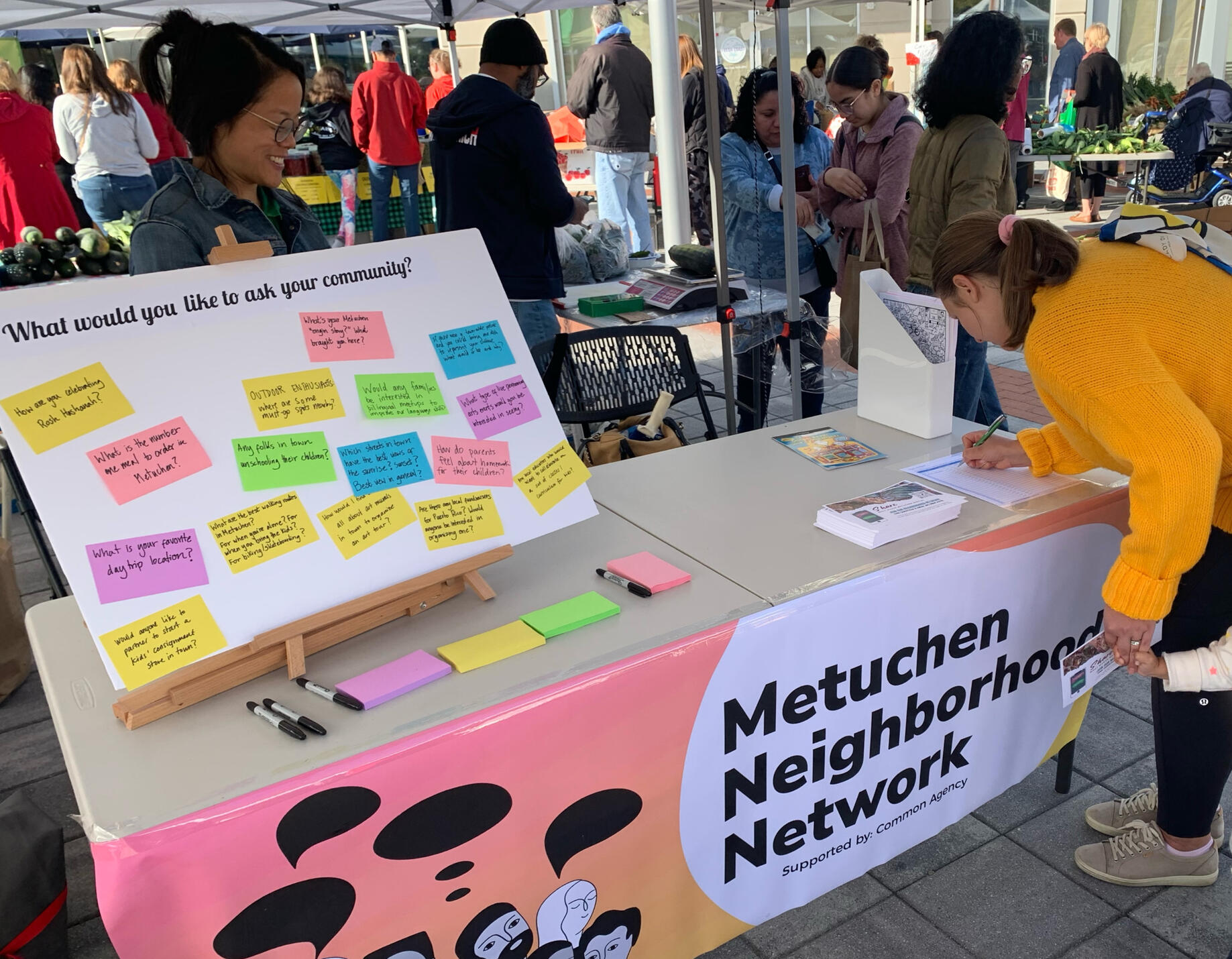 How do you ask your neighbors?
Most people don't read, or even receive, local newsletters. Some people protest Facebook for privacy concerns. Nextdoor does not feel welcome to everyone. Flyering is a LOT of work. People are not looking to download and learn a new app, just to communicate with their neighbors.
We propose A different type of communication system:
Let's use what our phones already have: texts and emails.
Instead of downloading a new app, this system uses emails and texts to send and receive messages, photos, videos, and voice memos.The system puts together all of your neighbors' thoughts - and shares it with you and your neighbors on a private neighborhood website. It's like a online group mural.
Let's slow things down.
Instead of trying to get you to stay signed in, neighbors will receive one weekly neighborhood question - in their language of choice. Maybe something like: - Who do you admire in your neighborhood?
- What are your favorite walks in the neighborhood - and would you like a walking companion?
- What board games do you like to play?
- What topics would you like to discuss in a facilitated setting?These questions are co-designed with, and selected by, you and your neighbors. If useful, we are happy to help facilitate different types of group decision-making.
Let's get offline and meet our neighbors face-to-face.
We don't expect you to read all your neighbors' responses. We play matchmaker and suggest when you have similar interests or ideas as your neighbors.Our goal is to help catalyze small groups of neighbors interested in working on similar projects, whether it's a community garden, shared tool shed, Superbowl night, or policy brief. We will send each of you a notice of potential shared interest, and ask if you would like to be connected.Then, we hope you meet up in-person!

A little more context
We know it's possible to get things done while having fun.
To kick things off, we usually recommend some sort of music+food+childcare neighborhood gathering to introduce the concept - and just to have an excuse to get-together.If you want, we can help.Alongside the tech stuff, some neighborhoods want more hands-on, in-person support from us to host design sprints, placemaking workshops, visioning and strategy sessions, and neighborhood shindigs.We have experience organizing all of these, and we can talk about what fits for your neighborhood.
Interested in partnering?
We would love to hear from you.
We are open to all types of neighborhoods: rural, urban, suburban.If you are interested, then we are definitely interested in speaking with you!We are especially intrigued in partnering with neighborhoods experiencing significant demographic changes in the past few years.Reach out below 📬
Interested in staying in touch?